Member, American Society of Journalists and Authors
Member, The Authors Guild
Books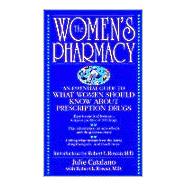 The Women's Pharmacy: An Essential Guide to What Women Should Know about Prescription Drugs (New York: Random House/Dell, September 2000). Co-authored with Robert L. Rowan, MD. A pill guide for women featuring profiles on more than 300 drugs, safe drug use, becoming a more informed medical consumer, and improving communication with doctors and pharmacists.
Author Spotlight - Random House
In Canada, buy it at chapters.indigo.ca

Animal Welfare (New York: Chelsea House, 1994) discusses the history of humanity's relationship to the animal world, as well as contemporary concerns of animal rights activists--the treatment of animals in laboratories and factory farms; the problems resulting from the overpopulation of common pets' and the increasing threat of extinction are all thoroughly examined. In addition, the book offers many suggestions that ordinary people can follow to help reduce animal suffering. Part of the Earth At Risk series for young adults.


The Mexican Americans (New York: Chelsea House, 1988; paperback 1996). Part of The Peoples of North America series for young adults.
Nuestras Historias: Mujeres Hispanas Sobreviviendo el Cáncer del Seno (Our Stories: Hispanic Women Surviving Breast Cancer) In a book produced by Redes En Acción, 26 South Texas Latinas who have fought breast cancer describe their survivorship in their own words in a 114-page, full-color publication presented in both English and Spanish. The book relates the influence of the Hispanic/Latino culture on the breast cancer experience and on the coping skills used by many of the Latina women in battling the disease.
Editorial team: Sandra San Miguel de Majors, Project Coordinator/Translator; Dani Presswood, Editor; Patricia Chalela, MPH, Translation Consultant; Julie Catalano, Copy Editor/Research Coordinator; Joan Snow, Photographer; Jeffrey Heinke Design, Graphic Designer
Awards:
2005 Bronze Addy Award, American Advertising Federation San Antonio; 2005 Bronze Quill Awards, International Association of Business Communicators; Award of Excellence for Publications – Special Populations; Award of Merit for Publication Design – Special Populations; 2005 The Communicator Award of Excellence; 2005 Bronze Award, National Health Information Awards; 2005 Platinum Award, MarCom Creative Awards
2005 Silver Quill Award, International Association of Business Communicators, Award of Merit
Contributor
Dictionary of Hispanic Biography (Detroit: Gale Research, 1995).
Something About the Author (Detroit: Gale Research, 1994).
DISCovering Authors (Detroit: Gale Research, 1993). CD-ROM
Contemporary Black Biography (Detroit, Gale Research, 1993).
Notable Hispanic American Women (Detroit, Gale Research, 1993).
Tools of the Writer's Trade, The American Society of Journalists and Authors, Dodi Schultz, ed. (New York: HarperCollins, 1990).